It all started in 1981, with Women's History Week, that was always celebrated the week that included March 8th, and in 1987 National Women's History Week became National Women's History Month. An effort mobilized and spearheaded by the National Women's History Alliance allowed for the expansion of the official week to a full month of celebrations and made it an international event. Nowadays, National Women's History Month is recognized throughout the world.
At #MNHD we celebrate all women around the world, although in this article we specifically want to recognize the work of some ladies that made the difference in the hair industry! From past to present, many women have made history and an impressive career in this competitive field.
Here are just a few!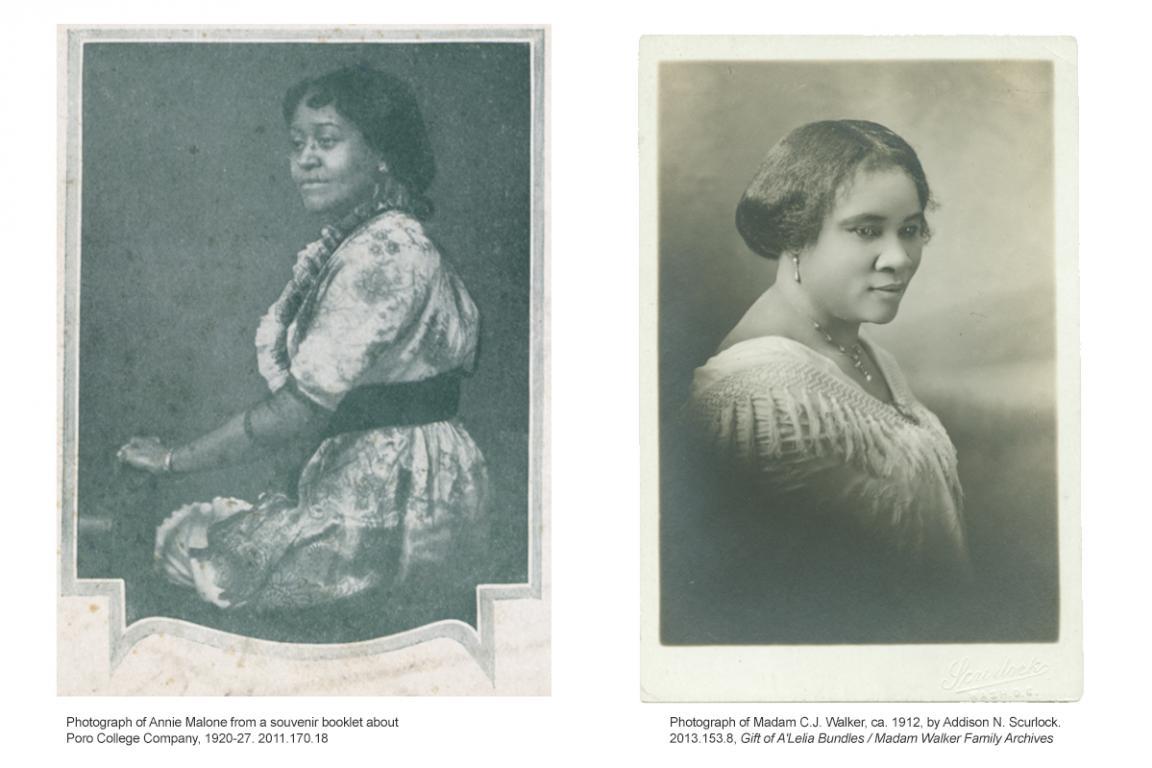 Annie Turnbo Malone & Madam C. J. Walker
These women were pioneers of the African American beauty industry and were groundbreaking entrepreneurs. Each woman developed hair care and beauty products, created beauty schools, and launched highly successful businesses that employed hundreds of African Americans, mainly women. Their stories are sometimes intertwined, but the reality is that the success of one led to the success of the other.
See their story as presented in the YouTube channel On the Shoulders of Giants
Martha Matilda Harper
Martha was a Canadian American businesswoman, entrepreneur, and inventor who launched modern retail franchising and then built an international network of hundreds of franchised hair salons that emphasized healthy hair care. Born in Canada, Harper was sent away to work as a domestic servant when she was seven years old. She worked as a servant for 25 years and saved enough money to start producing a hair tonic that she invented. In 1881, she opened her first Harper Method Hair Parlor, the first public beauty salon in Rochester, NY. The hair tonic, and the creation of the special hair salons that featured it, was a total success. Harper began franchising the salon model to low-income women, and by its peak the company had more than 500 franchises and an entire line of hair care products.
Homework Hotline shared this insightful video about Martha Matilda Harper's incredible achievements as the pioneer of a hair solution, the first hair salons and the model for franchises.
Moving into this century and recognizing the work of other women in the hair industry, #MNHD also acknowledges these three highly successful entrepreneurs:
Allie Webb.
Webb is the co-Founder of Drybar which skyrocketed from an affordable in-home service offered by Webb herself into a 150+ location, nationally recognized, and highly sought-after brand. Diversifying the brand, Webb created a line of products and tools, this division was acquired by Helen of Troy for $225M.
A serial entrepreneur, and New York Times bestselling author, Webb shares actionable and inspiring business insights in captivating talks. Webb is also the President of Canopy, and the co-Founder, advisor, and angel investor for Squeeze – the latest extension of her expanding empire. She has also partnered with an LA-based jewelry designer to launch Becket + Quill, continuing her innovation in the affordable luxury space, and recently launched Brightside, a wellness space.
In the TODAY show segment, "She Made It," Megyn Kelly shared the story of Alli Webb, who went from being a stay-at-home mother to launching a $100 million beauty franchise.
Check it out!!!
Jesseca Faye Harris-Dupart
Jesseca turned her passion for hair into a hair care empire. This American entrepreneur is the founder and chief executive officer of Kaleidoscope Hair Products. In 2013, she started her own salon called Kaleidoscope Hair Studio. Within six months business was booming. The salon was beautiful, extremely busy and a huge success. But everything Jesseca build was destroyed in one night, her salon went up in flames just months after opening. She could have been defeated but instead, she became an example and showed people how to get past adversity. Jesseca was determined to work in a temporary location and get back into her salon to make it greater and better. And that's what she did!
When her products were grossing six figures a month she continued doing hair and she remained behind the chair until March of 2017 well after she saw her first million dollars. Today Kaleidoscope has retail distribution in Target, Walmart and Sally Beauty.
She talked candidly at the TODAY show about the long road of hard work that led to her founding Kaleidoscope Hair Products, based out of New Orleans, as well as how she's using her good fortune to give back to her community.
Carolyn Aronson
Last but not least, is the founder and CEO of It's A 10 Haircare. Carolyn is a successful American Latina entrepreneur, philanthropist and founder and CEO of her brand, one of the only female-owned professional hair care brands in the world. She announced full ownership of the company in 2017 when she bought out her partner. Carolyn also announced the launch of Be A 10 Cosmetics, where she is also the Founder, CEO and owner of the brand and in addition to her beauty endeavors, she also co-owns a record label, It's A 10 Records, amongst many other business ventures.
Watch this video from Forbes to learn how Carolyn built her multimillion-dollar empire.